This is a Christmas present that I am sending O/S so have to get in quick and get it made up and sent before Sea Mail closes on at the end of the month. AArrgghh I guess that means that I'd better get on with the Calendars as 3 of them are being sent O/S. But back to this present, I've made little gift tags, I made 4 each of 4 different designs. I used the Cute and Curly bundle, Punch and Stamps for this one. I LOVE the way the tags turned out, and might even use the same design again here for a few presents, as they're not just Christmas tags.
I've got a Merry Christmas one, a Thankyou tag, a Best Wishes, and a just for you tag. So hopefully they go down well. And then I've just made a nice little box to put them all in.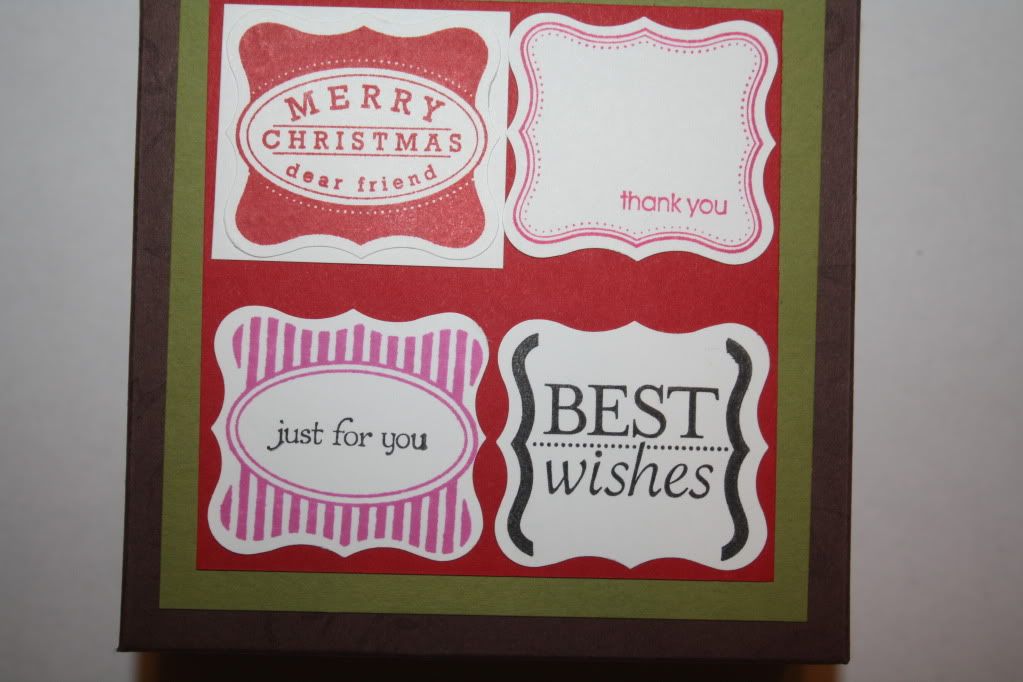 The box with the 4 tags stuck on top
The Thank you tags
The Best Wishes tags
The Merry Christmas Tags
And finally the Just for you tags.
And just to finish off a pic of the box all wrapped up and ready to go.