Looks like I just managed to make it in, in time for this weeks entry.
Up until about 2 hours ago, I had NOTHING to show. What I do have though isn't exactly for Christmas as such. I've decided to make up a card box for my step daughters so that they have their own cards to give out to their friends at School, instead of asking their Mum to buy cards, or even worse spending their own money. lmao. I know that was the worst part when I was younger, and still is now. haha.
So while on Web cam for the first half, and then MSN for the last half, I set about making cards, all while talking to Miss K (13year old step daughter) everytime I finished a card I would show her. The 1st one kinda got a response, but the 2nd one she loved. As you can see it's very bright and colourful (all thanks to my new Big Shot!!!! - I'm in love with that machine) and the 3rd one she hasn't seen yet as she had to head off. So what do you think of them, I'm really happy with the way they turned out....
Card 1 - Crazy for Cupcakes Card with Rich Razelberry cardstock and ink.
Card 2 - Wish Big funky card. Insert for this one is the same as the one above, except in white and tangerine Tango.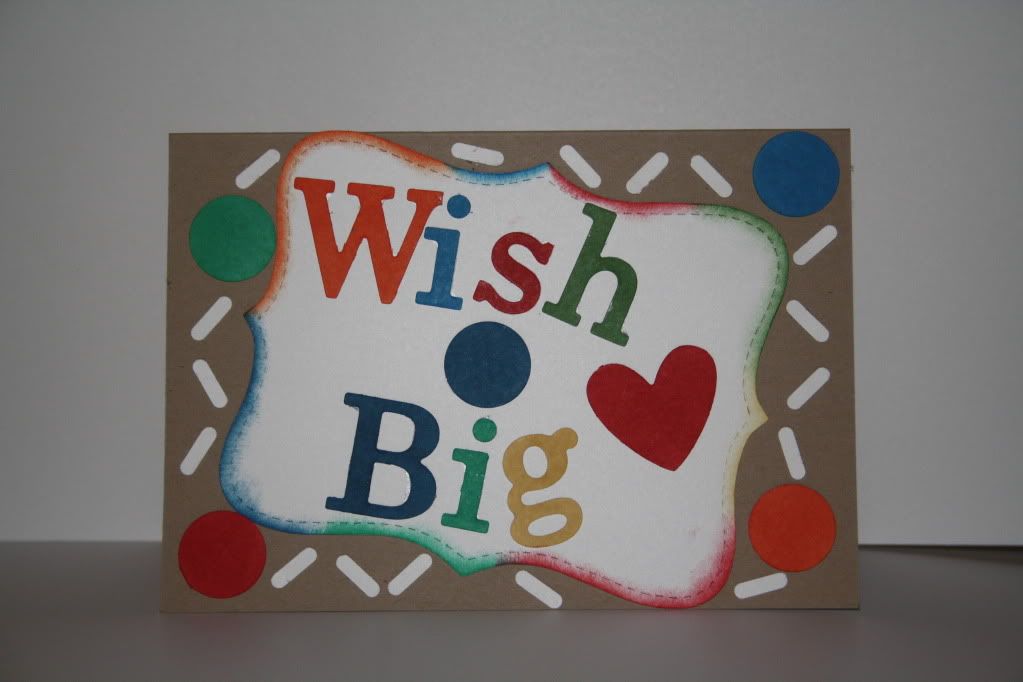 Card 3 - Christmas Card using Real Red and Top note Die.
I think the last one is one that I'm also going to use for my Christmas card collection for this year. I quite like it. Well thats about it for now, hopefully I can get some crafting time in over the weekend and might have a few more projects to show off.